Greeting
Would you like to get away from the hustle and bustle of a city?
If so, Farmer's Inn JUGEM is the place where you can get a fresh air.
Located in Irokawa village beset of with mountains, you can experience not only rural life but also natural farming here.
Room
Room
We accommodate only 1 group of up to 5 people staying together at one time. JUGEMU is a kominka (an old folk house).
As your room is separated from the main house, in which we live, you can make yourself right at home.
Price
¥8,000 / person (including dinner and breakfast)

※¥9,000 (person) for days before holidays including holidays, summer vacation, year-end and New Year holidays, and GW.
Those who stay consecutive nights and need lunch, please feel free to ask us.
※Extra 1,000 yen for use of one room for one person only.
※Reservations for single use may not be accepted on days before holidays or during busy periods.
※In winter (December to March), heating costs are 1,000 yen per group.
※Accommodation fees can be paid in advance via paypal or in cash on site.
Check-in 14:00
Check-out 10:00
We welcome you to relax in the living room until your departure time.
Cancellation Policy
If cancellation received, following cancellation fee will be charged:
On the day: 100% of your total amount
3 days before arrival: 50% of your total amount
1 week before arrival: 25% of your total amount
※We will send you confirmation email or give you a confirmation call within 24 hours. If you do not receive our reply, please contact us again.
Meals
We provide you focusing on freshly-picked organic vegetables and other foodstuff from our area.
※We ask you to cook meals together, but it is okay to just cook rice. Also, thank you for your cooperation in cleaning up after meals.
※Vegan and gluten-free options are available, but an additional fee of 1000 yen per person will be charged.
Japanese traditional style oven
Let's enjoy cooking together with us! Thai food is also available upon your request. (Chiduru used to run a small restaurant in Trang, Thailand.) Please ask us when you make a reservation.
Rice is cooked in a hagama (an old style cooking pot with a brim) using a kamado (a wood-fired oven). You can taste freshly-cooked rice and okoge (scorched rice stick to the surface). So delicious!
Facilities
Rooms are not en suite.It's basically a shared shower.Please let us know if you would like to use the bathtub in winter.
Important Things
Toothbrushes and pajamas are not provided. Please bring your own toiletry amenities and pajamas.
All rooms are non-smoking. Please smoke in an outside smoking area.
We welcome you to relax in the living room until your departure time.
Safe deposit box is not equipped. You have a responsible to take care of your own valuables and belongings.
We are happy to receive your inquiries.
Please feel free to contact us.
Phone
0735-30-1088 / +81-735-30-1088
Activities
Farming experience: free of charge
※Please bring your own clothes and boots that can get down and dirty.
Guided Trekking: ¥3,500 for 2 hours
※Please bring your own shoes that are comfortable to walk in.
Activity Menus
Facility Names/
Activity Names
Explanation
Season
Fee
Wood-chopping
Experience to chop wood with a small ax.
All year round
Free
Kamado
(Japanese
traditional style oven)
Kamado is used for cooking everyday meals: cooking rice, grill fishes and so on
All year round
Free
Plum-picking
Experience to make Japanese traditional pickles called umeboshi, or plum jam. These are good activities in bad weather.
Early June ~ Mid-June
Not free
Yuzu-picking
Yuzu trees are planted in Ryogonji-temple in Oono area.Experience to make a bath agent, yuzu jam and ponzu sauce.Enjoy being enveloped in refreshing aroma! In addition, Ryogonji-temple is a scenic spot, you can overlook Nchi-wan on a sunny day.
October ~ December
Free
Corocoro land
Corocoro land is a satoyama (a maintained mountain).More than 50 types of trees are planted. It is a suitable place for you to enjoy playing in the river or going on picnic.
All year round
Free
Firefly-watching
You can see fireflies fly everywhere along the river. You may feel as if you were in fantasy world!
Late May ~ Mid-June
Free
Sennin-daki waterfall
A famous waterfall in Kuchiiroka area. Some make coffee or tea with its clear and pure water. It tastes really good!
All year round
Free
Our herb garden
More than 10 types of herbs are planted. Provided herb tea, herb soap and potpourri bath agents in Jugemu are all from our herb garden.
All year round
Free
※While green tea is generally produced by roasting steamed tea leaves, kamairi-cha is produced by roasting fresh tea leaves. Because green tea production is long process, kamairi-cha suits homemade green tea.
Events in Nachi-Katsuura town
Activities / Events
Explanation
Whale watching
Late March ~ Late September
From spring to autumn, a lot of whales ride the Black current and reach to Kumano-nada.
Blue beach Nachi
(Nachi beach)
The formal start of the sea
Early July
The largest beach in Wakayama prefecture.
This beach was selected as one of the top 100 excellent beaches in Japan by the Ministry of the Environment. About 20,000 people flock to this beautiful beach during the beach season.
Nachi Fire Festival
July 14
It is the annual festival held at Kumano Nachi Taisha shrine to purify and welcome 12 portable shrines decorated with ornaments using huge heavy torches.
Nachi-Katsuura town's Fireworks Show
August 11
This show is organized by local people's donation with a piece of their message. Memorial fireworks fill in the night sky on the day.
Again Kumano-moude
Forth Sunday in October
About 200 participants dressing in a historical costume re-enact kumano-gokou-gyouretsu (the parade of a retired emperor and nobles) in the Heian period. They march Kumanokodo road to Nachi Taisha Shrine
Walking event
Visiting a place associated with Heike
November 17
Items associated with Heike are exposed to the public once a year in Oono area.
Joya no Kane: the bells on New Year's Eve
(Nachisan Shigantoji temple)
December 31
The sound of a temple bell from its shorodo (belfry) rings out all over the town, and what's more, the three-story pagoda is lit up from sunset to the night of New Year's Day.
Experience menu
Our farm had been covered with moss and its soil had been poor in nutrition, when we moved in Irokawa. However, after farm land reclamation, we saw vegetables grow in our firm. Taking our first bite of those vegetables, we found their taste was really good enough to appreciate the blessing of harvest. They were small but very flavorful.
Unlike supermarkets, the shape of vegetables grown in our farm are a bit misshapen and you will find wormholes in leaves, though, please enjoy eating without anxious. We guarantee food safety and security and of course the taste, too!
The access method
By Car
From Osaka (Approximately 6 hours)
Kinki Jidoshado Expressway Hanwa Line → Kainan Yuasa Gobo Road → Advance southward on National Route 42 → Turn left at the traffic light in front of Shimosato-ohashi → Prefectural Road 45 Nachi-katsuura Hongu Line → Irokawa
From Nagoya (Approximately 5 hours)
Nagoya → Higashimeihan Expressway → the Sewataki Interchange of the Kinki Jidoshado Expressway Ise Line→ Kisei Expressway → Drive south on National route 42 → Turn left at the traffic light at an exit ramp on Nachikatsuura Shingu Road → Prefectural Road 43 (toward Nachi no Taki waterfall) → Turn left at Iseski → Prefectural Road 43 → Irokawa
By Train
※Those who take a train or a highway bus, please get off at Oonohashi bus stop.
Crossing the bridge, you will see JUGEMU on the right side of the junction of three streets.
From Osaka
JR: Shin-Osaka Station → JR: Kii-Katsuura Station
(Approximately 3 hours 40 minutes by JR: Limited Express Kuroshio)
Please take a Town Bus to get to Irokawa at Kii-Katsuura station. (Approximately 60 minutes)
From Nagoya
JR: Nagoya Station → JR: Kii-Katsuura Station
(Approximately 3 and a half hours by JR: Limited Express Nannki)
Please take a Town Bus to get to Irokawa at Kii-Katsuura station. (Approximately 60 minutes)
By Highway Bus
From Tokyo (Approximately 11 hours)
Ikebukuro → Katsuura Bus Terminal (Kii-Katsuura station)
Please take a Town Bus to get to Irokawa at Kii-Katsuura station. (Approximately 60 minutes)
About Town Bus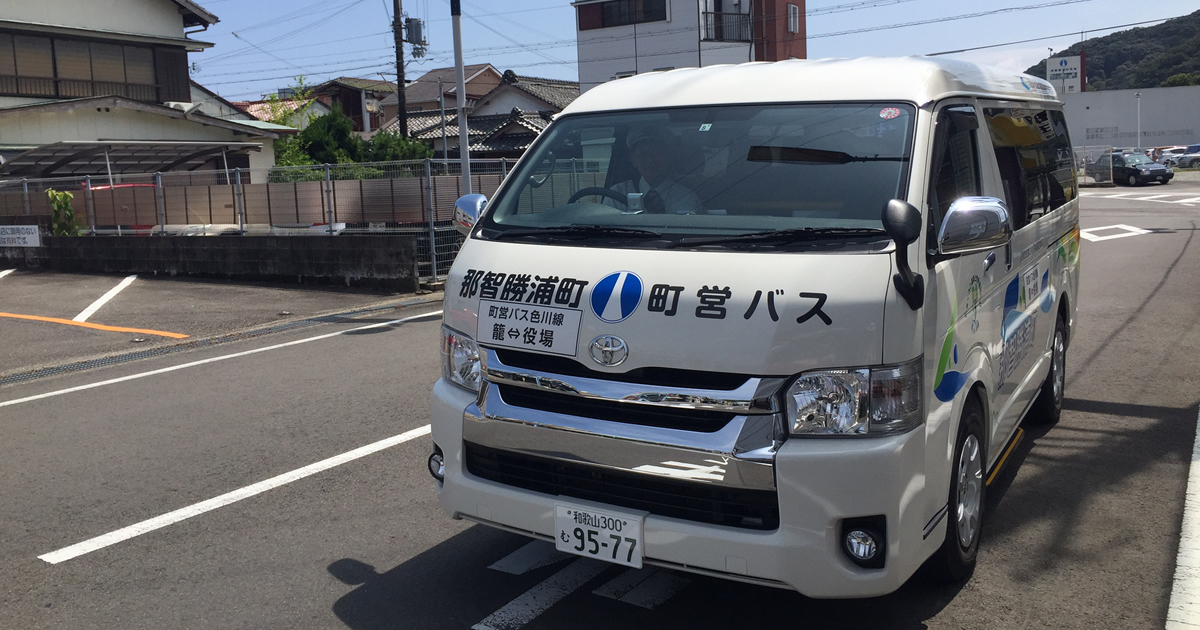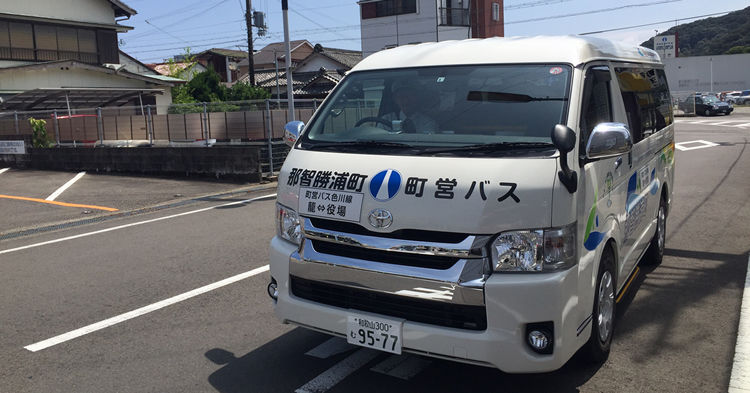 Timetable of Town Bus (Approximately 60 minutes for one-way)
From Kii-Katsuura Station to Kago (Fare: ¥350)
07:50(08:00 from December to March)
13:25
17:35
From Irokawa / Kago to Kii-Katsuura Station (Fare: ¥350)
06:41
09:11(09:26 from December to March)
14:56
Reservation
Making inquiries or reservations, please feel free to contact us. We will reply you within 24 hours. In case you do not receive our email, please check your bulk mail box or your email address you given us.
※Reservation is available up to 3 days prior to arrival.
Check your reservation status on the calendar
Contact by Phone
Phone:0735-30-1088 / +81-735-30-1088
Hours: 12:00-13:00 and 18:00-21:00 (Any day except Tuesday)
We may not be able to answer you during the daytime due to farm work. We apologize for any inconvenience.
Contact by airbnb
https://www.airbnb.co.uk/rooms/3689091
Contact by email
Privacy Policy
JUGEMU (we) understands any information that identifies the customer to whom such information pertains and conducting proper way of information management are important.
In order to build a good relationship with you, any of the information we collect from you may be used in one of the following ways:
To reply your inquiries
To personalize your experience (your information helps us to better respond to your individual need)
To improve customer service (your information helps us to more effectively respond to your customer service requests and support need)
Your personal information will not be disclosed, sold, exchanged, transferred or given to any third parties without your consent. However, we may disclose your personal information in any of the following cases:
When you agree to disclose your personal information
When we believe release is appropriate to comply with the law
When required to protect important benefits such as the data subject, the lives, health or assets of the public.
We are in compliance with all applicable laws and regulations for personal information this site holds and revise our efforts in the above items from time to time.
When we modify our privacy policy, we will post the updated version on this page.